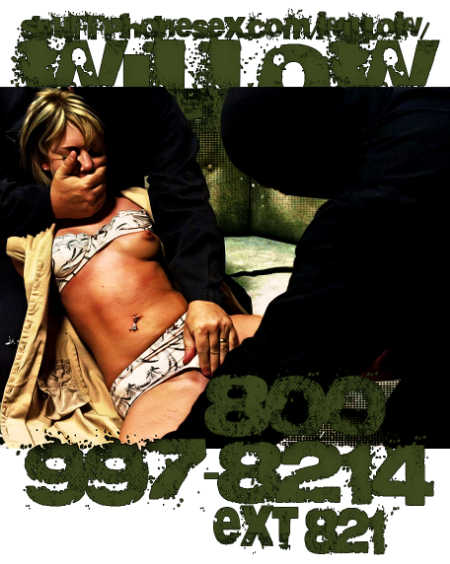 I've got a couple of clients who love choking bitches out with a breathtaking round of suffocation phone sex, so I did what I do best and kidnapped some dumb cunt so they could have a little fun and I could make a little coin.  This shit's getting too easy, I'm going to have to find a challenge for myself soon or else I'm going to go ballistic.  They love it, I mean just look at them.  They're going at her like she's the last steak on the buffet, but I'm just feeling pretty blah about it.
Yeah, sure the money's great in snatching up a slut and selling strangle sessions to all of the sick and sadistic sex addicts that run in my circles, but it's just getting to be so simple that it's kind of boring me, now.  Stalk and creep on a fine fuck pig, hogtie her and throw her in the van, unload her dumb ass and dump her in my dungeon, call the crew, take their cash and let them get at it.
Of course I keep an eye on things while I go at my gash, but the thrill isn't the same for me anymore.  Like watching a porn too many times, seeing a couple of hooded hornballs strangle and suffocate some random slut just isn't doing it for my lady boner, these days.  I don't know, I think I need to crank it up a notch.  Yeah, I'm going to have to just go in there and take things into my own hands.  I'm not giving any refunds, though.  Fuck that.
Am I going soft?  Do I actually feel bad for the bitch?  They cut off all her air, she doesn't even know that dude's big donkey dick is inside of her or see the other guy jerking off in her hair.  I don't feel bad, she got herself into this position by not being careful.  I don't feel anything.  Except for boredom.  The only thing that'll get rid of this feeling is a bloodbath.  I just so happen to have three meat pumps ready to give me exactly what I need.  Like I said, no refunds.