Attention perverts! The enter button below will take you to Taboo Phone Sex Hell on Earth. Girls that love the more violent side of sexual perversions. They are delivering super nasty and creative Accomplice Phone Sex.

Every taboo phone sex topic you can think of from snuff porn fantasies all the way up to bloody murder fantasies and mayhem can be found right here. Evil gothic bitches who love to watch ass rape porn even more than you do … and even some blasphemy phone sex extraordinaires straight from the depths of Satan's bloody fiery depths. Not those every day vanilla bitches that most companies have, nope our accomplice phone sex girls are no limits taboo phone sex geniuses that have made sadistic fucking in to an art form. So dig deep down below your ballsak for that evil side of you and click the enter button below for the filthiest snuff phone sex Hell your cock has ever experienced…..
Click enter below if taboo phone sex, snuff porn or ass rape porn gets you off!!
You must be 21 years of age to enter!! The enter button below leads to an adult site with nudity and sexual fantasy text!!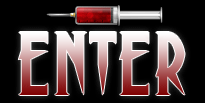 Billed Discreetly as WBMTT Enterprises.
All calls are billed by the minute
$2.00 US | $4.00 2 girl US | $2.50 Int & Canada | $5.00 2 Girl Int & Canada
–We Take It All–


Guard Minors With
CyberSitter | NetNanny | ASACP