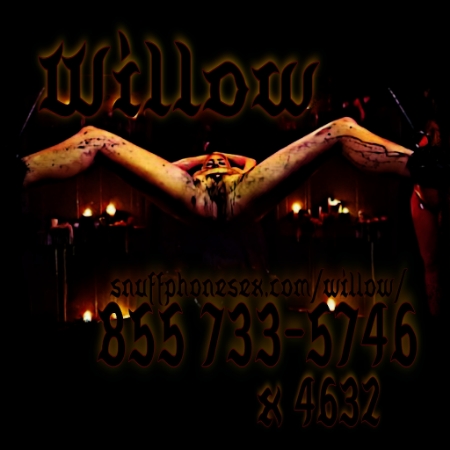 To properly celebrate Samhain, my little coven and I rejoice in a variety of rituals: nude nature walks, sumptuous feasts and, best of all, hole bashing bondage phone sex with a physical manifestation of death, itself.  Conjuring up some vile visitor from the underworld and letting it have its way with us is the best way to increase the power in our little triad of terror, not to mention the fact that demon cock feels amazing, so we do it every year.  And, like any good witch, we celebrate all three days.  
On the 31st, it's a little witches' ball with just the three of us and one lucky lad that we invite to be the recipient of all of our attention.  We drink and dance and play with his genitals until one of us ends up making him cum in our hands.  Then, we save it.  Every last drop.  But night one is only for handy work.
On the 1st, the four of us take a nude hike through the woods.  Every time we stop to rest, we take turns blowing our lucky boy toy until he shoots a sticky load in our mouths.  By the time we're done walking we've all gotten some of his goop.  Then we saved it.  Spit it out into a canteen.  Day two is the day we use our mouths.
The 2nd is when things get really fun.  We start off with a daytime feast for the four of us full of food, wine and butt fucking.  I mean, you can't spell "bacchanal" without "anal."  Inevitably, sometime during the whole thing, usually between the food and the ass ramming, our simple boy asks who the fifth plate of food and wine goblet are for.  We just laugh at him and take his fuck hog as far in our rectums as we can and grind around on him until he fills our shit boxes with spunk.  You know what happens next.  We shoot that shit filled cum out of our assholes and save it.  We saved all of his seed for all three days for what happens next.
After the feast, it's time for the sacrifice.  This is when the worm turns for our lucky stud.  He gets lured onto our sacrificial altar and strapped down so he can't move.  After we each say our part, his throat is slit and he bleeds out, quick and simple.  Once all of his blood is collected, we can finally get to performing the great rite and increasing the power of our crazy little coven.
The dark entities of death we conjure are drawn to human bodily fluids and waste like moths to a juicy, stinky flame.  We cover ourselves in that boy's blood and all of that spit and shit filled jizz he gave us before his demise and recite an invocation so we can offer ourselves to whatever awful being we decide to bring forth.  We don't do it three times in one night, only one of us gets to be ravaged by a rotten wraith each year.  No high priestess in our coven, we share power.  So, every three years, I get to look forward to being tied up, covered in sludge and wailed away on by some ghastly ghoul.  And this is my year.  I can't fucking wait!