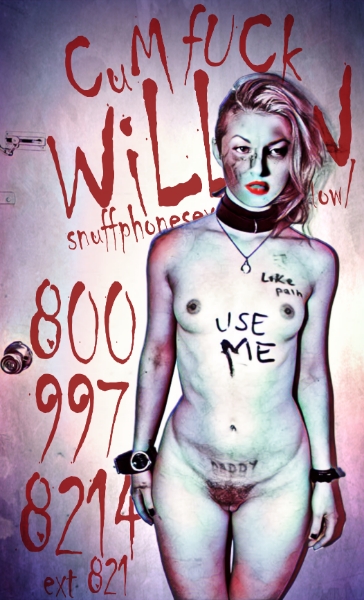 Sure I get to kick around, kidnap or kill anyone I want, but it doesn't come without a price.  No, I'm not talking about some existential toll on my soul or any sappy shit like that.  Me and my soul know exactly where we're going.  What I mean is there's a gnarly group of dark individuals who let me, and many others like me, literally get away with murder as long as I give them complete and unequaled access to my body.  I'm not sure how they know everything that they do, but they have apparently been privy to nearly all of my ghastly goings on and macabre machinations.  Are they occult oriented or just big ballers in the government with some crazy super surveillance?  I have no idea.  I do know they want a lot more from me than just blowjobs and bondage phone sex.
For a few years now, I've been getting abducted and abused by this concealed cabal of sex crazed criminals.  The first time was right after I took out an entire family and their babysitter and made it look like the mother did it all.  It was perfect, I was pretty sure I had gotten away with it, but two nights later I went to sleep in my bed and awoke strapped into a chair with some bondage cuffs and collar, completely naked except for a black bag on my head.
When the sack was finally ripped off of me and my eyes adjusted, I realized that I was in some strange, stark apartment.  I've been in and out of almost every complex in my area and this layout was completely foreign to me.  I just waited and took in my surroundings with the brightest lights in the world shining right in my eyes.  I knew how that shit would go down, I would either be told why I was there, used and then released or I would be kept, maybe trafficked then killed.  None of those options scare me so there was no fear in my body whatsoever for my face to portray.  No, instead I was quite curious.
After a long moment, a booming disguised voice said just one thing to me… "You've been a bad girl, Willow."  Just before I could respond, a man dressed in all black stepped in front of me and told me to open my mouth and keep it open if I didn't want to have an icepick jammed into my eardrum.  That's one of my moves, I've seen the pain involved with that fist hand so it wasn't even a judgment call.  My piehole popped open before he could finish his sentence and he immediately started pumping his fuck pole into my mouth really hard.  After a minute or two, his buddy joined and did the same, and then another a few minutes after that.  Three guys facefucking a skinny blonde locked to a chair waving an icepick in her face.  I wasn't afraid, I just kept thinking how contrived it all was because I set up and enjoyed the very same situation with a dumb little sow of a slut a year or two before that night.
When they were done with my gob, they unhooked me from the chair and made me walk on my hands and knees around the almost empty room while they took turns banging me from behind and yelling for me to squeal like a pig.  Every time they didn't think I was loud enough or moved quickly enough, I got the cattle prod and cock hammered harder.  "Giddyup, little fuck pig!"  A few zaps to the ass, back and ribs while she's getting mercilessly railed will really make a gal think.  How many whores had I scared shitless and paraded around like a cum filled porcine prize?
They did it all: slut shaming and whore writing, took punishment pictures and violent videos of me to sell, even put me on a live stream and told everyone watching that they could "Cum fuck Willow!" if they could figure out our location.  To entice the viewers, the three fucks spit and pissed on me the whole time.  That's when it hit me… These were all twisted porn scenarios I set up and sold.  Whoever these guys were, they had not only seen my art, but they appreciated it.  They were fans!
Not just any fans, they knew how to find me and that's not easy.  Well connected doesn't begin to cut it.  I have to admit, I felt better having figured it out, even as a knock came from the other side of the door.  It didn't matter to me who had found us, I knew I was going to be fine no matter how much abuse my holes were about to take.  My devotees would make sure of that.
Since then, they've taken me several times with no rhyme or reason as to when they do it, I guess it's just whenever they feel like it.  Fortunately, I love to play their little games.  Seeing how it feels to be subjected to my torturous ways is pretty fucking fun!  Sometime I'll tell you about the time they actually sold me off to the highest bidder and I landed a free eight month vacation to Russia.