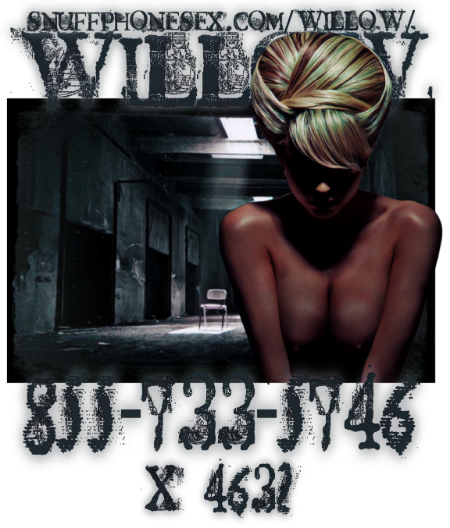 Of all the things you have to be thankful for, is gory, grimy, filth filled Gothic phone sex one of them?  Do you give thanks for all of the rainy, depression filled days and nightly dreams riddled with nightmarish visions of death and violence that plague your very being, or are you only grateful for the few fun filled, sunny days and magical moments of joy that trickle down through the tragic parts?  You know that you couldn't have one without the other, right?  Have a seat, let's talk real shit this Thanksgiving.  No turkey, no stuffing, no pumpkin-fucking-pie, I don't even have a table for you.  Just you, me and some talk that might be a little hard for you to hear.  You need it, though.
I'm sure you're appreciative of all of the dumb shit you have in your life: cars, house, family, status.  People love having that shit, how it makes them happy, I'll never know.  What I want to know is do you give gratitude for the little, darker things in life that people usually don't think about.  You know, the parts of life that some individuals are forced to reckon with that you might not necessarily think about because it hasn't happened to you in your sheltered, pathetically unaware existence.  Not yet, anyway.  We'll see how our talk goes and where this conversation takes us.
Of all things, I bet you're most grateful for your loving family, huh?  Loving wife, attentive parents, maybe a rugrat or two running around?  Family is what makes holidays great, right?  You're oh, so thankful for the clan in your kitchen cooking up a storm so that everyone can stuff their stupid faces and get fucking fat and watch stupid football and blah-blah-fucking-blah.  Isn't that right?  Well, are you thankful for having a father who didn't beat and abuse you and come into your room every night to have his way with your tiny little body?  And are you thankful that your mother never chained you down and whipped you with everything she could get her hands on and violated your virgin hole with random objects from around the house?  Do you give thanks to your parents for not using rape and torture as punishment when you were frowing up?  Maybe you should.
How about your closeted whore of a wife?  Are you going to thank her for not gaslighting you, taking all of your money and driving you completely fucking insane?  She could, you know.  You men are pretty trusting of the women you let into your lives.  Look at us talking now, for example.  Do you really think it's smart to let a feminine force like me into your life when you obviously have so much to lose?  Not your smartest moment, I'm sure, but here we are.  Anyway, your cuntbag wife could just pack up your crotch goblins and all of your possessions and leave, one day.  You should tell her thanks for not being a complete psycho and taking you all out with some sort of poison or just flat out blowing all of your heads off with a shotgun.  I bet she's thought about it.  
Never thought about being grateful like that, have you?  Grateful for all of the unfortunate things that haven't happened to you that, very easily, could've.  And they still could, you never know.  Your mom might choke on a turkey bone and keel over at the table, stranger things have happened.  Your whole family might just die in a fiery car wreck while you're all out driving around looking at Christmas lights.  If that's your path, then so be it.  Or maybe, just maybe, the whole time I've had you here, distracted by both my bold, naked beauty and my wide open, rabbit hole of a mind, I sent a few friends over to your house to have some sadistic fun with your beloved family for Thanksgiving.  Hypothetically, if I did send some sordid baddies over to your place to eat all of your food, fuck your mom, wife and tots in front of your dad before they baste his brain with buckshot, would you be more thankful if I told my friends to let the rest of your family live or If I had them just take out everyone in the place?  Be honest.