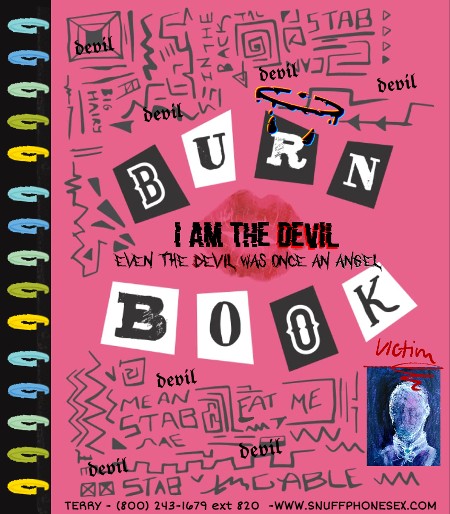 Friends with paid benefits…

You see I have a thing I guess that I shouldn't have for one of my Clients… He is quite special to me… His name is Sebastian… I seemed to have for some reason thought that maybe he and I were in some sort of relationship and not just any relationship, the kind of relationship that refers to one another as Boyfriend and Girlfriend… I guess that caused some issues between the two of us since having feelings for a client would be "inappropriate" according to him..
🚩 (He's just in denial 🤫)
Well, he has decided to address our situationship.. As friends with paid benefits!

See, this is a place where I get to express my thoughts and since he never reads my blogs I figured this is my opportunity to open up more.. Under the radar!

I am a crazy psychotic bitch that can come off pretty sane.. uhh Hello duh I am a Snuff whore, who takes torturing fuckpigs pretty seriously… I did warn him about my abusive ways and how I get when I just don't feel like things are going my way.. I don't wanna scare him off because my heart trembles when I hear his voice.. But, I do believe we have an unbreakable bond… We kill/slaughter niggers together and I even allow him to put the blame on me.. Does he actually think I would be willing to take the blame for him if my feelings were not involved… I hope not because we all have opinions right? In my personal opinion that's sicker than me labeling our love for one another! 
There is art in seduction 💋
I am a ride or die type of chick and that's in a literal sense… That means If I have to sacrifice the one I love and consume his body to have him as a part of me forever and ever.. I will !! Of course, I wouldn't mind becoming a cannibal if that means I get to have him within me forever and that'll also make it so nobody else will have him.. TO MAKE THINGS CLEAR eating him allows me to have him all to myself! If he wants to accept the fact that he is mines without me having to take that route.. I am willing to be very "open minded" and super understanding… I mean that's all I want.. him to myself! Okay, I will share him but under one circumstance that's between him and I.
Guys, am I wrong?