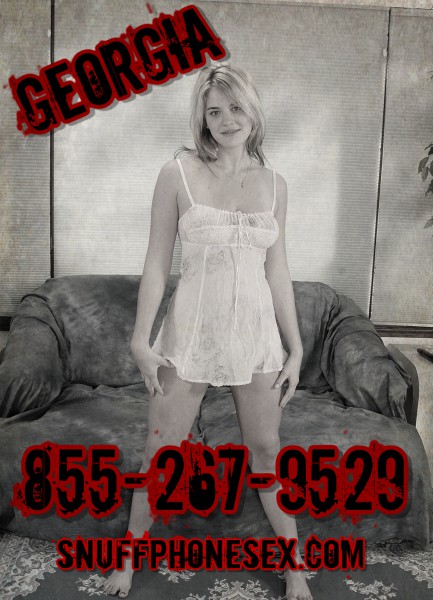 Mommy and Daddy have been staying at work later and later every night. I hate sleeping all by myself, but daddy assured me they'll be back very soon! In the middle of my sleep I heard a thump downstairs. I got really scared and curled up in my bed. Then I heard more bumps. I tried covering my head with my blankie and told myself it's just a nightmare..
But when I heard the living room window creak open, I decided to be a big brave girl and go downstairs to check. I walked down quietly in my nighty and looked around in the darkness. But no one was there! But then suddenly, a pair of big hands grabbed me from behind and threw me onto the ground.
I started crying and trying to crawl away, but they were too strong! The hands pushed my face into the carpet and told me to shut up. I was crying so much! I just wanted my mommy and daddy! I was flipped around and a big scary man in a mask put his hand over my mouth and said, "Don't worry, baby! I'm going to take real good care of you!" I cried and cried and tried to kick him off of me.
He held my arms down and said, "If you don't shut the fuck up, I'm going to really hurt you!!" I started crying for my mommy and daddy and that's when he took out a real big knife from his pocket. He put it at my throat and told me to listen to what he says. I didn't want him to hurt me, so I tried to be a good girl and stay quiet!
He pushed my nighty up and took off my undies. He started licking my mouth, my face, my legs and then my cunnie. I tried to wiggle away but he held me down. I heard him unzip his pants and I felt something hard touch my cunnie. Then I felt a lot of pain. I squealed so loud begging for him to stop hurting my cunnie, but he didn't listen. He grabbed my throat and began to squeeze and squeeze while he pushed in and out of my bleeding cunnie. Then I felt a really awful pain come from my little rosebud. He pushed inside me really hard and I could feel it stretch open with pain.
I couldn't breathe, he held my throat so tight. I wished my mommy and daddy came home already. Then he took out his big knife and pressed it to my throat again and in just one second, he pulled it across my neck and I felt warm blood come out all over my nighty and the carpet. I couldn't breathe, I felt like I was choking on my blood. He kept pushing deep inside of me until I felt a lot of creamy wet stuff drip out of me. Then he left me to bleed out on the floor.