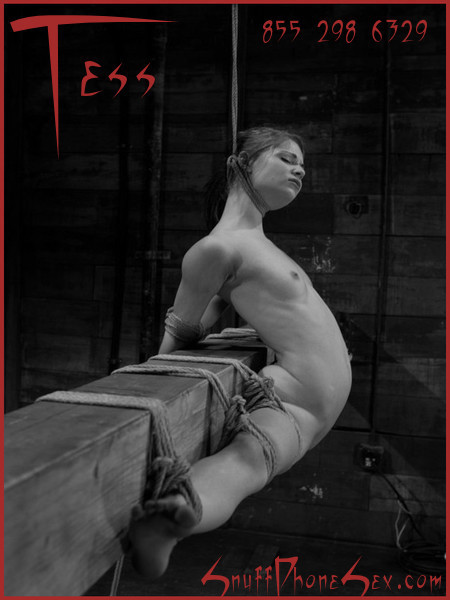 I was asleep in my room last night when my father and his girlfriend burst in the door and dragged me from my bed. They drug me by my hair into the basement where I was bound in rope and hung from a rack with my pussy and ass exposed for them. I was tied so tight I could barely move a centimeter. First they tortured me by whipping my pussy with a leather flogger until my pussy lips were red and swollen with pain. My poor cunt was aching, but no matter how much I screamed and begged for them to stop, they would not relent. Then she took the handle of the whip and roughly fucked my pussy and ass with it. Despite the pain I was in, I couldn't help but cum. 
They put hard clamps on my nipples and tightened them until they bled. I screamed until my voice was hoarse. I knew they weren't done with me yet though. While I was still bound tightly, my father entered me from behind and violently force fucked my ass. He never uses lube and by the time he was done, my asshole was in pain and dripping blood and cum. Now it was her. turn. She entered the room wear her largest and most formidable strap on cock. She brutally fucked my face with the torturous rubber cock before fucking my pussy and already painfully well fucked ass. 
When they were done with me after a few hours, they left me tied to the rack for the rest of the day. I was so hungry and thirsty when they finally untied me. I had to go to the bathroom so bad while I was hanging up there that I pissed myself. When they saw how I had soiled myself, they made me lick every drop of my urine up off of the cold basement floor. It was so humiliating and degrading. I live in fear of what they will do to me next.