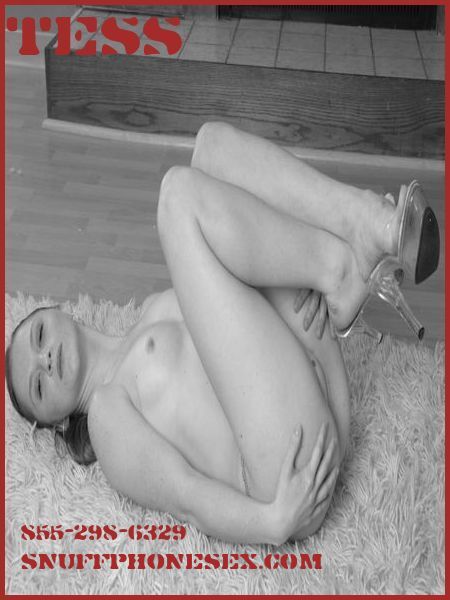 I'm still a sex slave for a hot lesbian Dyke. She liked me so much she has me working in her shop. While I'm there I have to wear a sexy leather under my jacket with no shirt so she can get a view of my tiny tits whenever she wants. I wear denim jeans with a rip in the crotch so that while I'm working, she can come up behind me and jam a finger into my ass or pussy, or bend me over and fuck me silly with her enormous strap on.
She told me she had a little surprise in store for me. I was blindfolded on the back of her motorcycle and taken to a biker bar. There wasn't a man in sight, just a bunch of butch lesbians in leather with their bitches on leashes or wearing collars. I was brought inside and taken to a stage where a noose was placed around my neck. It wasn't enough to choke me out, but enough to subdue me. I was stripped naked while all the women whistled and hollered. Breanna fucked me on stage and shoved various toys into my pussy and ass while they all watched. I was totally humiliated but wet as hell too. The crowd took their turns coming up and twisting my nipples, fucking me with their strap on or jamming their fingers into my pussy and ass. I was lurched forward onto my knees and forced to eat one of them out. She told me if I didn't make her cum, she would put out her cigarette on my ass.
I was tormented and degraded the entire night, but Breanna seemed please so I think I must have passed her initiation. I just wonder what she has in store for me next?